Eurogroup finance ministers agree on half-trillion-euro coronavirus package without Eurobonds
---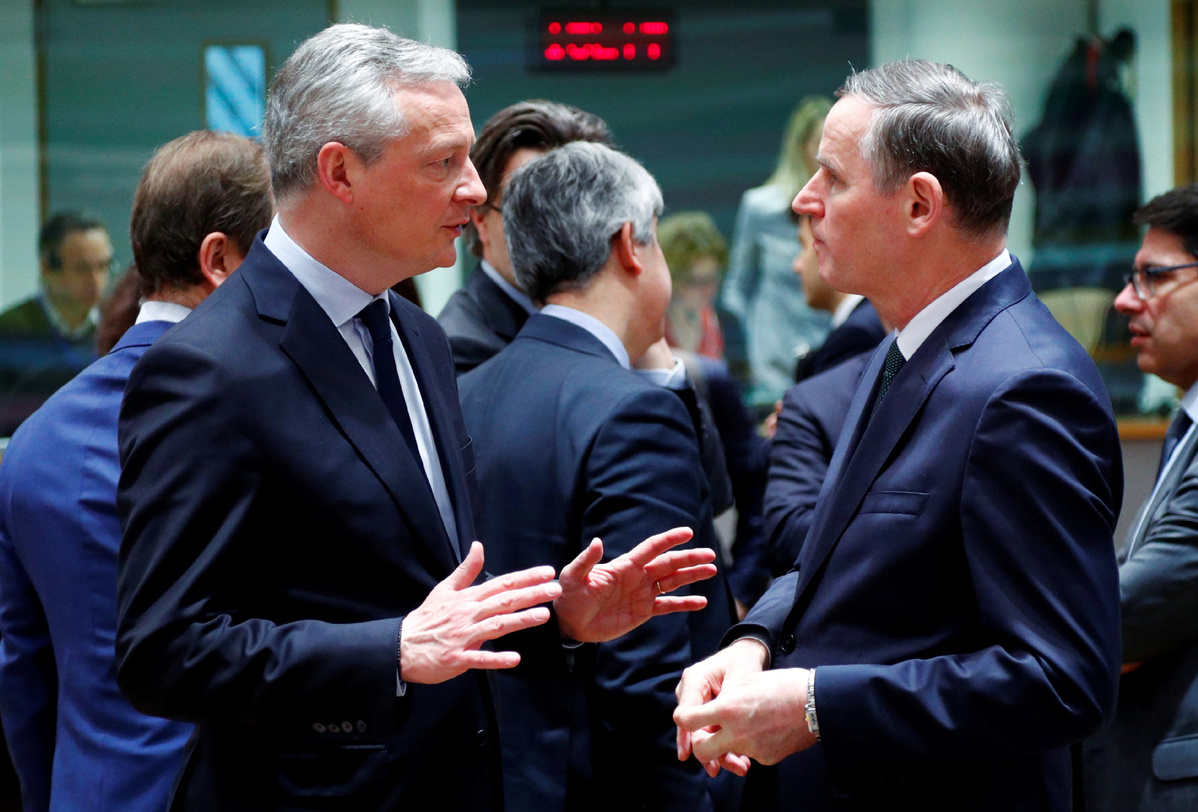 BRUSSELS - Eurogroup finance ministers agreed Thursday night on a financial package worth half a trillion euros to combat the fallouts from coronavirus, but without the so-called Eurobonds.
The ministers' meeting endorsed a proposal from the European Commission, the executive arm of the European Union (EU), which is called Support to mitigate Unemployment Risks in an Emergency (SURE).
It will, building on the EU budget as much as possible, allow for financial assistance up to 100 billion euros in loans from the EU to the affected member states. The money will be used in public expenditure for the preservation of employment, acting as a second line of defense, supporting national short-time work schemes and similar measures.
The meeting also endorsed the initiative of the European Investment Bank Group to create a pan-European guarantee fund, which could support 200 billion euros of financing for companies with a focus on small and medium-sized companies throughout the EU.
In addition, the meeting endorsed a tool within the European Stability Mechanism, to open a credit line to the governments of member states, at 2 percent of the respective country's gross domestic product, translating to about 240 billion euros.
Mario Centeno, president of the Eurogroup, described the three measures as three safety nets, each for workers, firms, and governments. They total over 500 billion euros.
The meeting also agreed to work on a temporary Recovery Fund to prepare and support the recovery, providing funding through the EU budget to programs designed to kick-start the economy. The amount, financing and many details, however, remain undecided.
Some countries remain opposed to the idea of common debt, or Eurobonds, where joint European loans are guaranteed by European countries as a whole. Southern European countries have pushed for it, but northern European countries resist it, as that could effectively mean the richer countries pay for the poorer ones.
"We are and will remain opposed to #Eurobonds. We think this concept will not help Europa or NL on the long-term," Wopke Hoekstra, the Dutch Minister of Finance, said on Twitter, stressing the long-standing Dutch opposition to the Eurobonds.