Unified fight against virus needed in Africa
---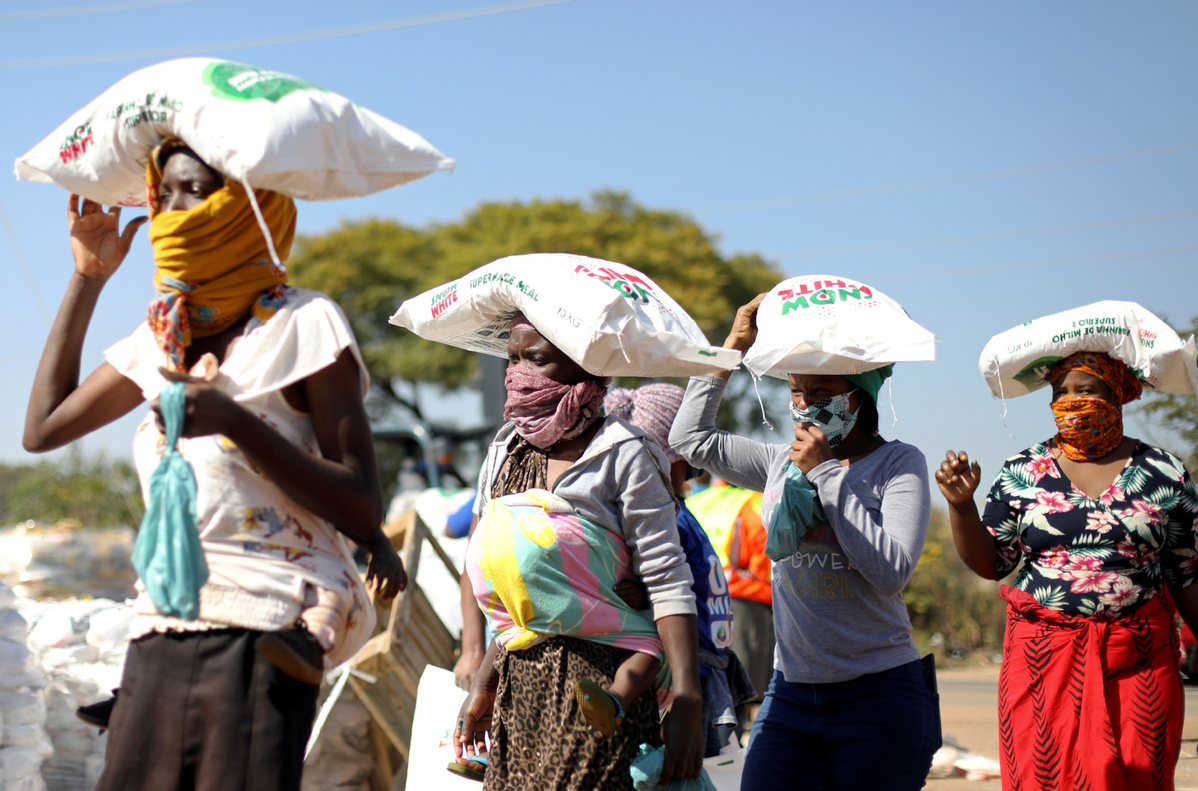 Efforts to support African states have been trickling in, but with little overall coordination.
The G20, for instance, pledged a global stimulus fund of $5 trillion, whereas the African Development Bank has created a $10 billion fund. The World Bank and the International Monetary Fund continue to approve billions of dollars to help Africa tackle the pandemic.
China, on the other hand, has been leading in donations of personal protective equipment and contributions from the private sector, such as Alibaba and the Jack Ma Foundation, and the deployment of medical experts and equipment globally to combat COVID-19.
However, Africa's focus is more inclined toward reducing the fear that medical systems might cave in under the weight of the pandemic, and restoring the economy. The risk of social, political and security disruption also looms. There also is an urge to promote national interests first, compared with the adoption of a collective approach.
This is unfolding against the backdrop of deteriorating economies in the region due to such adversities as locust invasions in Somalia, Ethiopia, Kenya, Uganda and South Sudan; civil unrest in Burkina Faso, the Lake Chad Basin and Mali; and the Ebola outbreak in the Democratic Republic of Congo and Guinea.
Significantly, the African Union's Joint Continental Strategy for COVID-19 Outbreak, published in March, is yet to oversee the full collaboration of the groupings of African states known as regional economic communities. As of last week, the regional blocs were dealing with the situation differently.
A comprehensive look at areas that could be affected by the novel coronavirus shows possible uncertainties in the future of Africa's democracy, peace and security architecture.
For example, on March 31, the National Election Board of Ethiopia further postponed the country's parliamentary elections from August to an unknown date, due to COVID-19.
Also of concern are security and social challenges linked to the pandemic that are rapidly evolving and fueled by complexities accompanying the implementation of regional response mechanisms.
The implementation of crucial peace agreements is being delayed, and negotiation efforts are being hindered. Terror groups are also leveraging the COVID-19 outbreak to spread misinformation as well as use diverse social media platforms to conduct recruitment.
In addition, the pandemic is heightening concerns in the region about the more than 17.7 million internally displaced people and more than 6.3 million refugees.
Therefore, it is essential for the continent to reinforce regional integration toward a more unified fight against the virus. Perhaps it can borrow a leaf from handling other infections, such as the Ebola outbreak.
The drive for funding should be well coordinated to ensure a seamless recovery plan.
Africa has proved its willingness and determination to fend off the pandemic. A balance should be created between strengthening domestic and neighboring countries' capacities to achieve a collective approach to crisis management.