China's role in aiding global recovery takes spotlight
---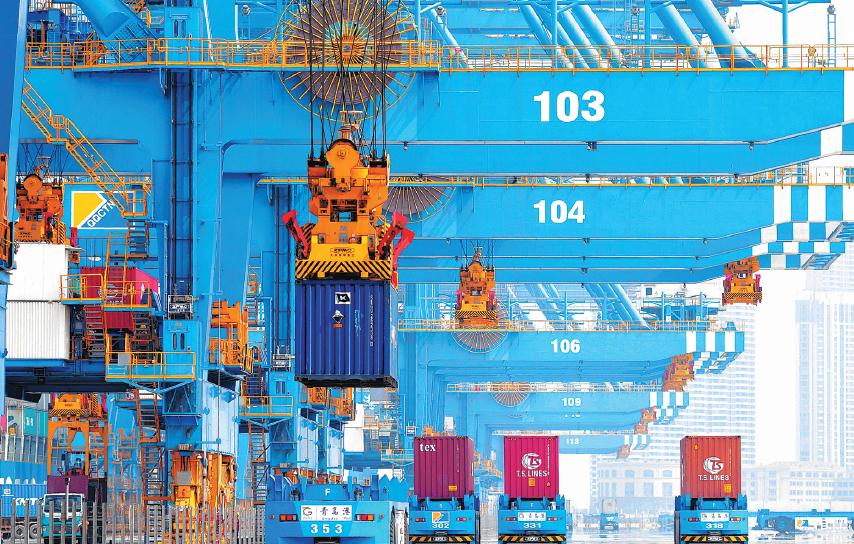 China's plans for its social and economic development as well as its measures that might help propel the global economy will be eagerly watched, given the widespread impact of the coronavirus pandemic, international analysts said.
Premier Li Keqiang delivered the Government Work Report on Friday at the opening of the third session of the 13th National People's Congress, China's top legislature, in Beijing. He introduced a series of measures to shore up the economy, though without an economic growth target for this year.
Shada Islam, director of Europe and Geopolitics of Friends of Europe, a think tank in Brussels, said the report sends out important messages on China's national priorities as well as initiatives that will have international impacts, as nations struggle to rebuild the global economy.
Given the urgent need for a sustained recovery, Islam said China has made three key promises that "will have international repercussions".
Beijing's commitment to step up the utilization of foreign capital will foster an enabling environment in which all companies-Chinese and foreign-are treated as equal, Islam said.
The second one, Islam said, relates to a focus on development with high quality in the joint pursuit of the Belt and Road Initiative. Countries can share in growth through collaboration, while upholding market principles and international rules.
China also pledged to promote trade liberalization, safeguard the multilateral trading system and actively participate in reform of the World Trade Organization, which will be "significant given the weakened state of the WTO, the lack of US leadership and efforts by some other key players to reform the organization", Islam said.
Jane Golley, a professor at the Australian National University, said the opening-up measures outlined in the government report is "a clear indication China wants to remain open for business with the rest of the world".
"Countries that have signed up to the BRI will find themselves in the best position to attract what is likely to be diminishing amounts of Chinese capital, while the US stands to gain the most on trade as China seeks to implement the phase-one deal," said Golley.
She said Beijing's pledge to "resolutely uphold" the multilateral trading system and participate actively in WTO reform contrasts starkly with the rhetoric coming out of Washington, which is dismissive of global institutions.
Dennis Munene, senior policy adviser at the Africa Policy Institute, said the work report showed the importance of having strategic plans and initiatives that connect the government's agenda with its population, and China's experience is worth learning for Africa.
"China's successful development and growth is simply a reflection of its short-and long-term goals/strategies that the leadership prioritize to ensure better living standards for its people," said Munene, adding that African states need to adopt such strategies