Huawei reassures UK over impact of US sanctions
---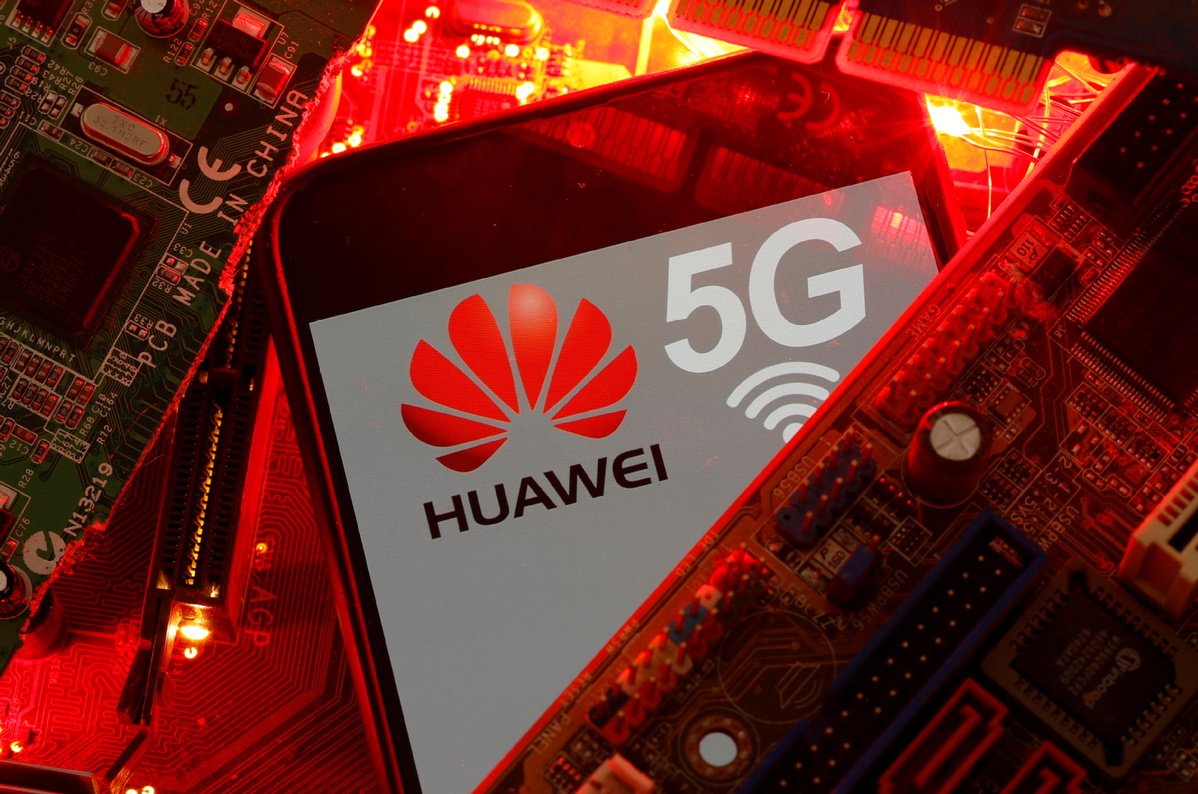 United States sanctions will not have an immediate impact on Huawei's operations in the United Kingdom, a top executive from the Chinese telecommunications company has said.
Huawei's vice-president, Victor Zhang, said any disruption to the company's supply chain brought on by US export restrictions will take months to materialize. He said Huawei can meet the near-term demands of British customers through existing stockpiles.
Zhang also urged the UK government not to make swift determinations about Huawei's future in Britain.
Earlier this year Prime Minister, Boris Johnson ignored US calls for a full boycott of Huawei and said the company could continue to operate in the UK, but in a restricted capacity.
But recent US sanctions on Huawei have prompted London to review that decision over fears the company will not be able to source some parts from US suppliers.
"We urge a cautious and evidence-based approach to this critical long-term decision," Zhang said during a media call. "The fact is it is too early to assess the long-term impact, and too premature to make a considered judgement on our ability to deliver next generation connectivity across the UK."
Johnson's earlier determination followed a long period of sustained pressure from Washington to ban Huawei from participating in 5G network infrastructure. The US said Huawei posed a cybersecurity threat, though it has provided no evidence to support the claims.
Washington has also enforced a series of trade restrictions intended to weaken Huawei's position as a global leader in 5G technology, the latest of which was announced in May. The sanctions, which go into effect in September, stipulate that foreign manufacturers that use US hardware must obtain a license before supplying Huawei.
The export controls effectively cut off Huawei's access to semiconductors made with US equipment.
Johnson's government requested that the UK's National Cyber Security Centre conduct a review of the potential impact the sanctions would have on Huawei's operations in Britain. The review was delivered to the government this week and is believed to say that the security services raised concerns about the future reliability of Huawei as a lead supplier of 5G kit.
Zhang reassured the UK that the company will be able to supply its UK clients into next year, and asked the government to refrain from a knee-jerk reaction. He said the impact of the US sanctions, as well as Huawei's response to changes in its supply chain, will take time to play out.
"There's no issue for Huawei to continue to work with our customers like BT and Vodafone," Zhang said. "These restrictions actually haven't had an impact on Huawei's capability to supply to the UK's 5G and fiber solution at this moment. It is important to wait until all the facts are known. The restriction by the US administration will take months to fully understand."
Zhang also warned that parting ways with Huawei could lead to a costly delay to the rollout of 5G in the UK, a country that relies heavily on equipment from the Chinese company. Around 35 percent of the kit used in the UK's 4G rollout came from Huawei, according to UK government estimates.
A report commissioned by the trade association Mobile UK forecast that a full Huawei ban would delay 5G rollout by up to two years, at a cost of 6.8 billion pounds ($8.6 billion) to the UK economy.
On Thursday, Zhang provided expert evidence to the UK Parliament's Science and Technology Committee, which is examining the 5G supply chain as part of an ongoing inquiry into UK telecommunications.