China's rebound 'a good omen' for rest of globe
---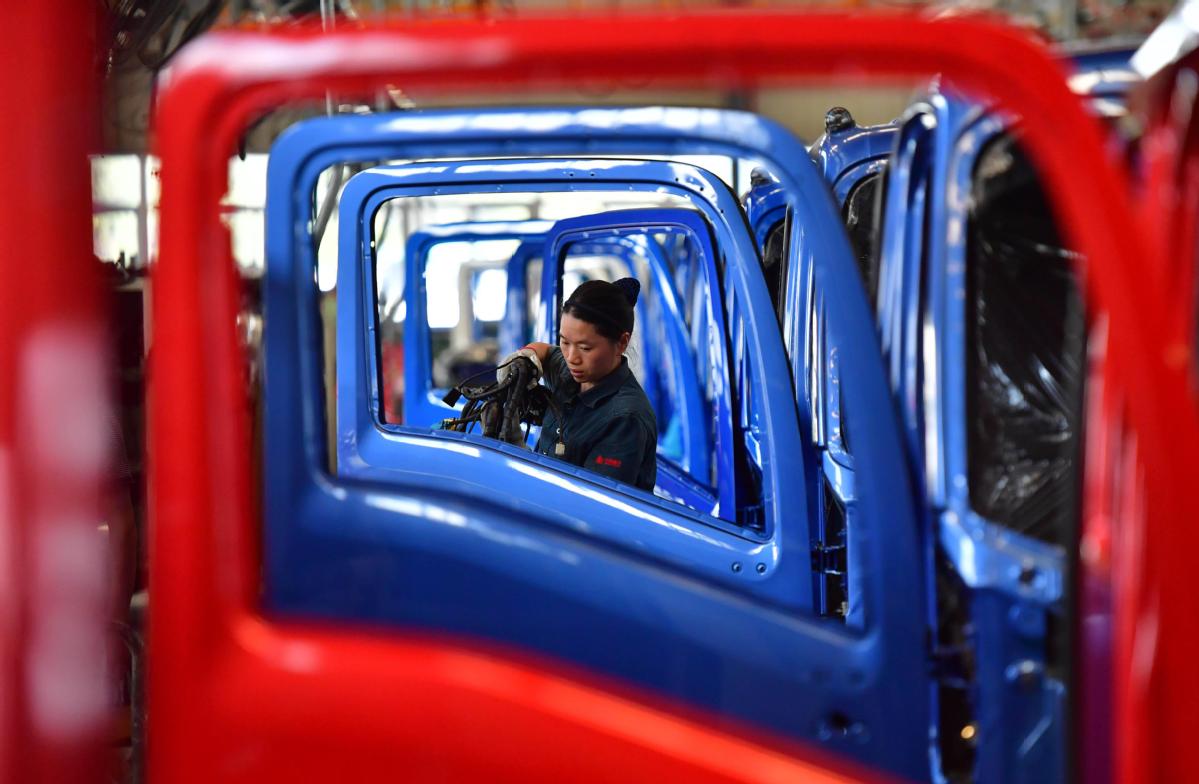 Southeast, East Asian countries particularly benefit from economic recovery, analysts say
China's economic rebound bodes well for Southeast and East Asian countries, stimulating regional growth even amid the coronavirus pandemic, analysts said.
Bouncing back from its year-on-year contraction in the first quarter, the world's second-largest economy posted 3.2 percent growth in the April-June quarter.
"China's economic recovery is a good omen for Southeast Asia and the rest of the world," said Lucio Blanco Pitlo III, research fellow at Asia-Pacific Pathways to Progress, a Manila-based foreign policy think tank.
China is the biggest trading partner of the Association of Southeast Asian Nations, a key source of investment and a major travel market.
Pitlo said China's rebound will revive manufacturing, trade and investment flows that were disrupted by the COVID-19 outbreak, which is good news for Southeast Asian exporters of farm products and intermediate goods that rely on the Chinese market. The region can learn from China's experience in reviving an economy while keeping COVID-19 at bay.
At a July 20 videoconference, officials of ASEAN member states and China, Japan and South Korea (ASEAN Plus Three) agreed to cooperate in promoting economic recovery, mitigating the impact of the pandemic and completing the signing of the Regional Comprehensive Economic Partnership.
"China, Japan and South Korea took different approaches in dealing with COVID-19, and they can share lessons with ASEAN," Pitlo said. He also welcomed the planned signing of the RCEP, saying that a new free trade agreement like the RCEP can help economic recovery.
Nathan Chow, an economist at Singapore-based DBS Bank, said the region is "the prime beneficiary of China's recovery, especially on manufacturing and trade fronts".
According to data released by China's General Administration of Customs, ASEAN was China's largest trading partner in the first half of the year. During that period, ASEAN's 10 member countries together accounted for 14.7 percent of China's total foreign trade, while China's trade with the European Union and the United States declined 1.8 percent and 6.6 percent, respectively.
Chow said that while the US remained China's largest single-country export market, its share has declined to 15.5 percent, from over 19.2 percent in 2018. He attributed this to the "increasingly fraught "China-US relationship.
He said "less stringent transportation restrictions" amid the pandemic also propped up China's trade with nearby countries.
In June, Singapore and Cambodia signed an agreement with China to fast-track business travel. The creation of such "travel bubbles" is among measures that Southeast Asian governments are implementing to jump-start their economies without sacrificing public health.
The region has achieved relative success in curbing the spread of COVID-19. However, shutting borders and enforcing mobility restrictions have also halted investment flows, disrupted the supply chain and slashed tourism revenue.
Southeast Asia's three biggest economies posted record low growth rates in the first quarter. Indonesia's GDP for January to March increased 2.97 percent-the weakest pace since 2001. Malaysia's economy expanded 0.7 percent, the lowest since 2009, and Thailand's economy contracted 1.8 percent in the first quarter, its worst performance since 2011.
Singapore, the region's financial and trade center, is in technical recession, with its second-quarter GDP contracting 12.6 percent.
China's recovery, supported by increased industrial output and economic packages offered by the government, has extended a lifeline to Southeast Asia.
Alicia Garcia-Herrero, chief economist for the Asia-Pacific at French investment bank Natixis, said China's economic recovery is "a tail wind" for Southeast Asia.
Citing the close economic ties, Garcia-Herrero said that "improved Chinese demand will help lift trade performance for ASEAN countries".
In fact, first-half data for trade between China and ASEAN is a continuation of a longer trend and is one of several planks that support the economic partnership.
According to the ASEAN-China Centre, China has been ASEAN's top trading partner for the past 11 years. Citing data from China's Ministry of Commerce, the center said bilateral trade rose 9.2 percent to $641.46 billion last year.
China is also the top travel market for ASEAN, accounting for more than 29 million arrivals in 2018, according to the ASEAN Statistical Yearbook 2019.
In addition, the ASEAN-China Centre said ASEAN was the second-largest destination for China's foreign investment in 2019.
Alice de Jonge, senior lecturer at Monash University's Business School in Australia, said China's economic recovery will affect ASEAN countries in different ways.
"When it comes to Chinese investment in ASEAN, you can't make broad generalizations," she said, noting that these inflows supported different sectors in the ASEAN region.
In Laos, for example, most Chinese investments went to dams and power generation, while China invested more in roads and railways in Myanmar.
Sandra Seno-Alday, director of the Dalyell Program at the University of Sydney's Business School, said China's "V-shaped recovery could potentially bode well for ASEAN as one of its largest import markets gets back on its feet".
However, as borders remain closed, "it will take time before ASEAN reaps the economic benefits of a recovered China," Seno-Alday said.
Garcia-Herrero of Natixis said China's GDP growth in the second quarter "shows the way to economic rebound".
But while industrial production has stepped up, domestic consumption and investment demand are "still on gradual recovery", she said.