US city takes on bigots by denouncing words of hate
---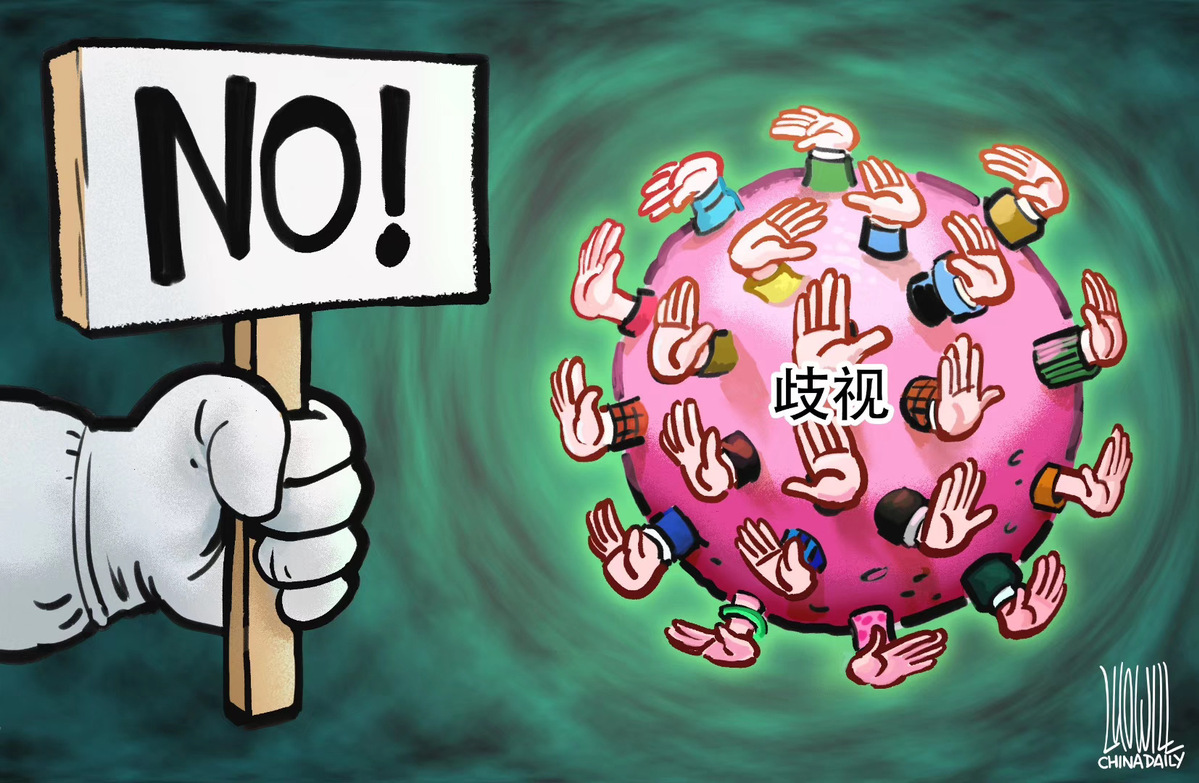 The spread of the novel coronavirus is triggering hate against Asian Americans. One Texas city is trying to do something about it.
The San Antonio City Council unanimously passed a resolution on Thursday denouncing bigotry, anti-Semitism, crimes against Asian Americans and "hateful speech" amid the COVID-19 pandemic.
The resolution, proposed by Mayor Ron Nirenberg, states that "COVID-19 is a public health issue, not a racial, religious or ethnic one, and the deliberate use of terms such as 'Chinese virus' or 'Kung Fu virus' to describe COVID-19 only encourages hate crimes and incidents against Asians and further spreads misinformation at a time when communities should be working together to get through this crisis".
The resolution also says that the Jewish community has been targeted with blame and conspiracy theories regarding the disease.
"The City of San Antonio denounces anti-Semitism, anti-Asian bigotry, and all hateful speech, violent action and the spread of misinformation related to COVID-19 that casts blame, promotes racism or discrimination or harms the City of San Antonio Asian and Pacific Islander, Jewish, immigrant or other communities," the resolution says.
According to the Anti-Defamation League, or ADL, reports of xenophobic and racist incidents targeting members of the Asian-American and Pacific Islander, or AAPI, communities in the US have surged since January.
Those incidents include Asian Americans being told to "Go back to China", being blamed for "bringing the virus" to the US, being referred to with racial slurs, spat on, and in some extreme cases, being physically assaulted.
ADL compiled a list of anti-AAPI incidents that have been reported by media outlets across the country since January. The number of incidents is close to 100.
One of the most recent reports showed that in New York, an Asian man was attacked on the subway by a stranger who shouted at him, "You're infected, China boy. You need to get off the train." The assailant then grabbed the victim and attempted to pull him out of his seat.
Some comments regarding the report of San Antonio's new anti-hate speech resolution at ksat.com have been negative, indicating that such bias and discrimination are prevalent.
'Rather disheartening'
"It's rather disheartening to see such a large number of negative, angry, and downright crude comments that have appeared on local social media and news media websites since the passage of this resolution by the San Antonio City Council," said Jon Taylor, professor and department chair of the political science and geography department at the University of Texas at San Antonio.
"Calling people out for their hateful comments is a reminder that words can and do have meaning and consequences. Those opposed to this resolution don't see it quite that way and view it as an infringement of their free speech rights. And that's their right as Americans. But that doesn't mean that people can't be civil," Taylor said.
Steven Pei, a professor at the University of Houston and honorary chair of United Chinese Americans, or UCA said: "We appreciate very much that the San Antonio City Council declared war against hate speeches such as 'Chinese virus' and 'Kung Fu flu' to ensure safety of the entire community."
He pointed out that Asian Americans did not spread the virus; on the contrary, they have made great contributions to combat the virus by raising funds to donate personal protection equipment to medical workers, first responders and communities in need across the US.