Interpol issues wanted notice for CIA officer's wife over fatal crash
---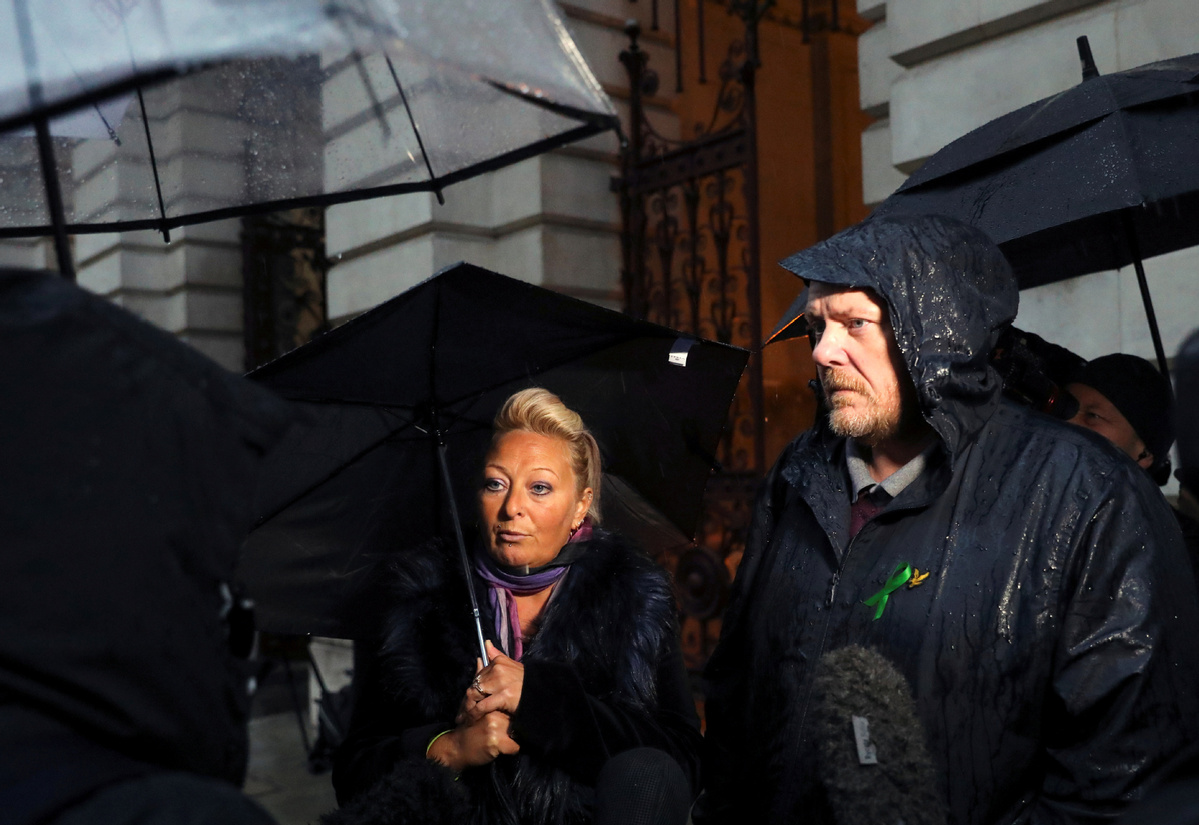 Interpol has issued an international wanted notice for the wife of a United States intelligence officer after her alleged involvement in a fatal road traffic accident in the United Kingdom last summer.
Police want to speak to Anne Sacoolas, whose husband worked for the CIA at the RAF Croughton airbase in Northamptonshire, after 19-year-old motorcyclist Harry Dunn was killed by a car owned by her and reported to have been driving on the wrong side of the road, in August last year.
RAF Croughton is used as a US communications facility, and the US government has previously argued that the treaty relating to the base gives diplomatic immunity to all family and staff associated with it.
Two weeks after the incident Sacoolas was allowed to leave the country, with the knowledge of the British Foreign Office, and an attempt to extradite her failed with the US State Department saying: "At the time the accident occurred, and for the duration of her stay in the UK, the US citizen driver in this case had immunity from criminal jurisdiction.
"If the United States were to grant the UK's extradition request, it would render the invocation of diplomatic immunity a practical nullity and would set an extraordinarily troubling precedent."
The victim's parents even visited the White House to plead with US President Donald Trump, who instead suggested compensation and the possibility of them meeting Sacoolas.
But following confirmation by Northamptonshire police that the international notice had been issued, Dunn family lawyer Radd Seiger said things had changed significantly.
"Red notices would not be served on valid diplomats," he said. "It means she would be arrested if she sought to leave the United States."
"Be in no doubt, this means she is coming back," he told Sky News. "The relevance of this is she is now a fugitive on the run. She can never set foot outside the United States again without being arrested."
Dunn's mother Charlotte Charles called the news "a big step in the right direction".
"We still feel we've got a way to go, but Anne Sacoolas needs to realise that she needs to come back now. It's time," she added.
"She should never have gone back in the first place to the USA and she needs to come back and give us an opportunity to start to rebuild our lives."
An international wanted person's notice is significant, but it does not carry the same weight as an arrest warrant, as Interpol cannot compel national law agencies to follow it through, with each country having to decide what legal authority it carries. Last year, almost 14,000 red notices were issued worldwide.